Mosquito Repellent – Tropical Zone
25% citriodiol® – 8h Efficiency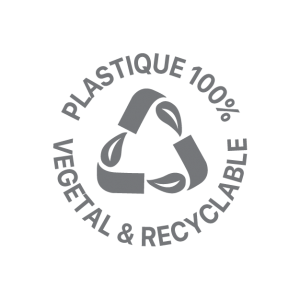 This mosquito repellent spray contains citriodiol® and geraniol to effectively repel mosquitoes for up to 8 hours in the tropics. Formula of vegetable origin with organic essential oils, suitable for the whole family from 36 months. Biocidal product (TP 19: repellent), intended for human use; repels insects (mosquitoes including tiger and tick mosquitoes). The use of a biocide is recommended for prevention against malaria, dengue and chikungunya. It is therefore essential to protect the entire family. This mosquito repellent is packaged in a vegetable plastic bottle made from 100% green sugar cane!
PRECAUTIONS FOR USE
Contains CITRIODIOL®. May cause allergic reactions. Causes severe eye irritation. In case of contact with eyes carefully rinse with water for several minutes. If eye irritation persists: consult a doctor. External use. Do not ingest. If swallowed immediately consult a doctor. Keep out of reach of children. Do not use for any purpose other than the one for which it is intended. Do not drain. Highly flammable liquid and vapours. Do not spray on an open flame or any other source of ignition. Keep away from heat, hot surfaces, sparks, open flames and other sources of ignition. Do not smoke. In case of medical consultation, keep the container or label available.
Spray 75ml
TIPS FOR USING MOSQUITO SPRAY
Spray the product on all parts of the body, avoiding the eyes and mucous membranes. The product can be applied to clothing for optimal protection. Do not apply to mucous membranes, extensive skin lesions, or if there is a history of skin allergies.
COMPOSITION OF THE MOSQUITO SPRAY
Contains Eucalyptus citriodora oil hydrated cyclized 25% (CAS 1245629-80-4), Geraniol 0.1% (CAS 106-24-1).
Other Ingredients: Beet alcohol, Water, Rapeseed glycerine, lavender* essential oils, peppermint*, geranium*, citric acid.
*ingredients from organic farming